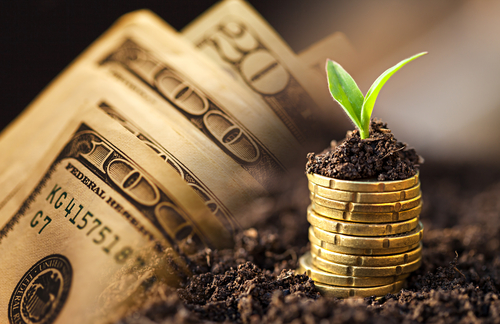 How to Boost Sales in Today's Economy
Today's salespeople have it rough, owing to smaller deals and sales cycles that are longer than before. There is also the fact that customers have so many products and services to pick from. It may seem difficult to sell for those above-mentioned factors, but it should not be the case.
The principles of sales are the same as in the past. There is an offering, i.e., an item or service you have faith in, and a market where you can utilize it. You have to act as per a process, albeit loosely, which is identical to what we show here.
Contact the prospective customer
Recognize a need in them
Form a way to either fulfill their need or solve their issue
Make the necessary arrangements to complete the deal
Provide that solution
Judging by the above, the sales procedure appears the same as 10 to 15 years before. In that case, why does it seem trickier in actuality? This is partly or fully due to the following factors.
Customers do not fancy someone selling products or services to them
They wish to decide on purchase matters by themselves
They take the feedback and opinion of other trusted individuals, such as loved ones, associates, and colleagues, before arriving at a choice
They will discuss sales matters in proportion to how much they trust prospective suppliers
They want salespeople to walk them through the process
Salespeople were told to follow the process through and through until the completion of transactions. They were also told to regard sales as a scenario where a rise in a particular action should improve the possibility of success. In other words, if you approached it with a hunter's mentality, kept seeking maximum opportunities, and then got into talks with a mindset to close deals, then you would succeed. This approach would contribute to successful results virtually all the time.
Today's sales process is more about creating closer associations with potential customers and assisting them. The process is such that it causes sales and marketing to seem more alike, although both are essentially different procedures.
Almost every sales professional does not focus enough on meeting a lead and recognizing their need. Rather, they pay specific attention to forming a solution, so they tell prospects how they can help them and then try selling. Presumably, it is more important to identify what a prospective customer needs before entering the 'selling' part of sales.
Shared below is a list of things doable to create a relationship with each prospect and get their trust.
Investigate to get certain details that you could use to your best advantage in the first few conversations with your lead.
Categorize Your Lead As A Prospective Target
That person will be aware of what you do and will admire you for apparently trying to best use each other's available time.
Ask Questions That Can Make Them Think Deeply About The Matter Concerned
Talk to your prospective client regarding an area pertinent to what you are attempting to sell them.
Stay In Contact
Prospects are perhaps unwilling to make the decision instantly, so you must contact them periodically to maintain the relationship. Think of it as a chance to perform something beyond just a sales talk. Share pertinent details that you feel your prospective customer would consider helpful so that you can add value.
Connect
Reach out to your prospective customers on social networking websites. It will offer you more channels to create relationships, as well as share useable details to make sales more valuable.
Many salespeople do none of the above-mentioned things. Applying these to your work can set you apart from those many sellers, thus improving your odds of success in all interactions with prospective customers.