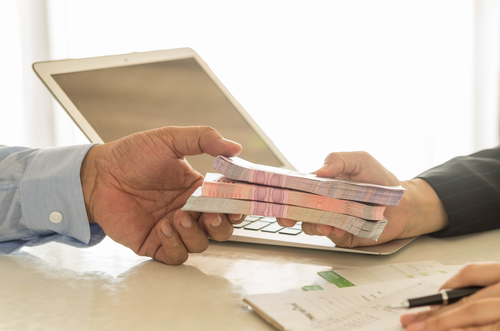 How Should You Get A CPA Loan? 5 Simple Solutions
There are close to 1.27 million people who are in the accounting field, in the United States alone. The demand for certified public accountants (CPAs) has never died out and has been on the fast track for as long as one can remember. In the unexpected twists and turns of the economy, this is a lucrative career option that is stable and can give you sound peace of mind.
However, in order to lay the foundation of a successful accounting firm, there is capital needed- ample amounts of it. But with the difficulty in getting bank loan approvals, this is nothing but a distant dream for thousands of entrepreneurial CPAs.
Thankfully, there are reasons to rejoice- there are ways in which you can get small business capital and get your business to thrive. We shall take a look at some of the ways you can rake in the money to get started:
Credit Cards Loans
Close to two in every three businesses make use of credit cards to get their routine business needs in order. Then again, all of this depends on your business and the personal credit history to your name- your credit card loan can qualify either for an unsecured or secured form. With an unsecured form of credit card loan, you aren't needed to attach any collateral as a security, but the downside is that the interest rates are higher. Secured form of credit card loans, on the other hand, requires collateral from your end, but the interest rates are reasonable.
Borrow From Family And Friends
For getting a business up and running, people make use of what help they can get. Your friends and family are aware of the passion and the work ethic that you hold. They too would want you to succeed. Borrowing from family and friends is a viable no-interest mode of funding. However, make a repayment contract with each of them to show that you take their investments seriously.
Avail Working Capital Loans
These are the loans to meet your daily business running costs. These are short-term funds that range from 6-15 months. They are a valuable source of immediate funding that you can use to cover costs quickly. It takes no more than 2 days to get the approval and the capital in hand.
Avail Government-Backed Loans
These are forms of loans that are much more lenient, both in eligibility requirements and longer repayment time than bank loans. The government provides them to small businesses and this is insured by the government either partially or fully. This allows loan agencies to have a higher risk appetite, and provide loans to those businesses that are first-timers and have no credit. These loans only need to be repaid within 3-10 years, but they come with higher interest rates.
Getting The Word Out: Crowd Funding
This is a new form of financing a small business. You put forward your business proposal to millions of potential investors and allow strangers to invest in your business if they find it worthy of creating returns for them. It is a great way to both, market your business as well as raise capital in the process.
To start a successful CPA firm, having capital is a must. We, Building Block Capital, are just the thing you need to ensure that your finances are met. Get in touch with us at (877) 386-3035 or mail us at info@buildingblockcapital.com.