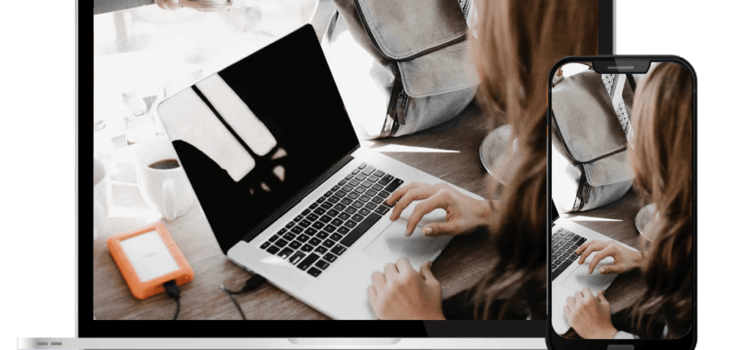 Customer Service Tips To Impress Your Clients
Customer service is an important factor, both from a customer point of view and a business point of view.
Everyone is aware of its importance but how do you implement the best practices that make your company stand out from your competitors in your industry?
On studying some companies like Disney, Nordom, and Ritz-Caltron that have a good record in customer service, you find a few trends, all placing the customer or client at the center of the experience.
What is the key to offering exceptional customer service like the experts? It might not be straightforward like maintaining a great return policy or attempting to spread some Disney magic to your clients, but the end results are all the same, meeting the needs and wants of your clients in the best possible way.
It is common that people tend to share the bad experience they had with a company more than they share the good experiences they had. This explains why quality customer service is the key to determining the success or failure of your business.
How can you make your clients become fond of you?
Create An Environment Where Customers Find It Easy To Do Business With You 
When customers can effortlessly achieve their goals when communicating and working with you, it is more likely that they will turn into your loyal customers. Invest time in explaining to them what you expect from them while providing them with the information they need. Needless to say, it should be done in a way that customers can understand without any difficulty. There is nothing that turns off your current and potential customers more than terms and phrases that are not familiar to them at all.
You should also be clear about the whole process and procedures so that your customers will have a prior idea about what to expect from you. For maintaining a healthy relationship with customers, it is important to set the expectation. In case you are going to change or update a policy, explain in the most unambiguous way about the need for the change and its direct effects on the customers. You can establish a mutually beneficial relationship if everyone has a clear idea about how things work out and the customers will also be convinced that the relationship is mutually beneficial.
Being a company owner, you must be spending a lot of time finding solutions to problems, but do you spend any time complimenting the customers for the things they did right? Try surprising your clients with accolades that can contribute a lot to fostering your relationship with them. You may try some ideas like sending gifts to valuable clients to let them know how much you value them.
Build A Good Relationship With Your Clients 
No one wants to be treated as just another transaction to your company.
Maintaining customer service with a human operator can help a lot in improving customer satisfaction because they always appreciate it when a real person is on the other end whenever they call or chat to express their specific needs or to register complaints. Companies like Zappos and Nordstrom offer great customer service. Zappos maintains a policy whereby they offer their new hires who have completed their orientation a bonus to leave if they feel they won't be able to perform well in the customer-centric organization. They are looking for the best workers who can contribute everything for the satisfaction of the customers. From what is known from various market studies, it is likely that satisfied customers turn into loyal customers.
Just study your company. How many people in the company are working in the customer/client relationship department? Hiring a relationship manager that knows the clients and understands their business needs clearly is highly recommended. When you deal with the same person regularly, you can easily create an environment where each party is comfortable about expressing their concerns and issues that bother them. People do not like it when they don't know whom to contact in a company at times of need. If there is a stable point of contact, they will have no confusion about whom to call when in need.
Stay Responsive 
Your clients want to know that you are paying attention to them and working towards meeting their known and unknown needs and wants. In case a customer leaves a poor review about your company on a business review website or adds a negative tweet or Facebook post, respond to the remark. If the unsatisfied customer gets the impression that you really care, they are likely to change the opinion about your company in the future. They might even change their original review.
The Ritz-Carleton is quite known for responsiveness to customer opinions. They set expectations that all their workers have to meet. The employees are asked to safeguard the privacy of the guests and the company to build long-term customer relationships. The workers have several layers of responsibility when it comes to appearance and cleanliness, and are encouraged to create a unique guest experience.
Once their guest lost his sunglasses in the ocean. By the evening, the hotel staff returned it to him without him even reporting the event to anyone in the resort. The staff overheard him telling someone that he lost his sunglasses and they went on to retrieve them.
Listen To What Your Clients Have To Say
Every one of us would love to be heard and appreciated. Clients want you to listen to what they have to say. It may sound quite simple but mindful listening isn't that common. We are tempted to multitask more than ever as the world is now filled with distractions. You may succeed in making clients happy by granting all of their requests but you have to still hear their concerns. Needless to say, be respectful while communicating with the customers. It is not going to be easy all the time but committing to remain respectful, calm, and professional can help you a lot.
Sometime in the past, a woman posted a blog upset over a children's clothing line of Target. When the blog was posted, many parents expressed the same opinion. The way in which Target responded to the remark deserves applause. They apologized for the line of clothing and requested the blogger to suggest new clothing ideas for children. The quick response from the company had the respect of the bloggers and they were also quite happy that their remark was taken seriously by a brand so big.
View Your Clients As The Top Priority 
Your clients are the key to your business's success and stability. Doing all in your help to address their needs lets you establish a long-term healthy relationship with them. This year a woman visited Disney World with a ticket she bought back in 1994. The ticket charge has increased many times since 1994 but despite that, the park honored her ticket. Because of the importance Disney associates to the visitor experience, the woman could enjoy a day at the park. She also shared the story through social media and that must have surely contributed to Disney's reputation.
The "assertively friendly" policy of Disney is well-acclaimed. The workers are on the constant lookout for people who need assistance. If you are looking for someone to take a picture, you will find a Disney worker who will gladly help you. If it is your first visit or you have come to celebrate a special anniversary, you can wear a special button with your name on it and the workers at the park will only address you by your name and they will also congratulate you on your special event.
Attracting new clients requires investing a lot of effort. But retaining the existing ones is also important. The cost involved in acquiring a new customer is six to seven times more than the cost involved in retaining the existing ones. So the next time, you are talking to a client, keep in mind that the conversation should go in the smoothest way.