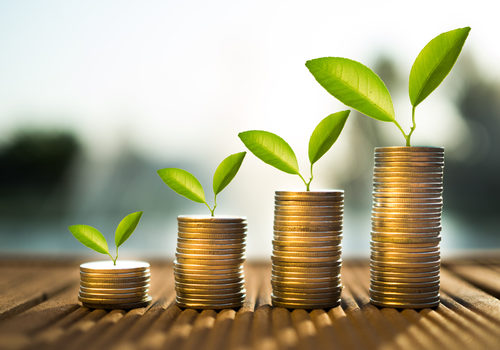 Are You Spending Your Human Capital Wisely?
The ones on your team decide whether your restaurant venture makes or breaks. As an owner, you play a central position in which the people are who are in your team. You decide who converses with customers and guests. Many business owners overlook this seemingly negligible important detail, but they couldn't be any more wrong.
Hiring the right people taking up the right roles can potentially open up your business to new opportunities when the moment arises. Carelessly wasting your human capital can lead the restaurant business to a downward spiral.
Here are 3 ways in which you can maximize human capital.
Don't Hire just for skill
A resume can often woo restaurant owners and operators and push them to hire potential applicants. But what is often missed out in the resume is how they work, and not what they have accomplished. Technical skill is something that can be taught. Not one person knows to carry 4 plates on two arms right out of the womb. Skills may require countless hours to be devoted, but getting better at it is inevitable. There are however pre-requisite skills that they need to fulfill the role requirement.
On the other hand, work ethics are not something that can be trained or taught, all too well. Make sure that the person has the personality and charisma fit for the role. Do your due diligence in learning about the candidate further and look into references. Even checking out the social media profiles can help you learn about them. If you want to be thorough, you can make use of a behavioral survey tool, and find out what the person's natural weaknesses and strengths are.
Give People Roles That Fit Them
Most of the restaurant owners and managers put those in positions who are seemingly devoid of the qualities needed by the role. Managers needn't be the one to take all of the blame, as candidates often put on their good boy masks when they need a job.
You need people to fill in the shoes of the role that do justice for their strengths. Would you have someone charismatic and charming be sitting behind a spreadsheet file or manning the customers? You need to put people in a job position that grows on the strengths and fit into the whole scheme of things like a piece of a puzzle. Many times than not, business owners make the mistake of assuming that they know what the employee wants. Having an open conversation with them will help in uncovering the story and understanding what is it that they expect. Maybe they aren't looking to take up higher responsibility, but rather want a raise.
You also want to be aware of how the team dynamics work when you have new employees. True team dynamics are one that balances strengths and behavioral traits so as to form a robust, gel of a cohesive team. Have a team that compliments each other, rather than burning down into a gust of fire and chaos.
Grow Your People By Appreciating And Rewarding Them
You have taken the time, effort, and money to hire and train new hires to a standing that is expected of their job role. What you have created is an asset to the business. The one thing that you do with an asset is to help grow and reward it.
Starting off with a thank you and being appreciative of their efforts doesn't cost you a dime and can boost their morale, and this affects the way they work. You would be surprised how wry and cutthroat the restaurant industry is. You need to give your acknowledgment that they are doing a great job, or of course, correct them if they are making errors- this must be done in a healthy and conducive way.
Growth is a key element when it comes to protecting your human capital. The restaurant establishments that need to thrive and not just survive need to have in place training and appraisal programs. The opportunity for personal growth is enticing to employees, and it is important to keep them engaged and allow them to be a valuable addition to the team.
In much the same way that we keep track of assets and liabilities on either side of a balance sheet, you need to look at human capital in the exact same way. Take the time and effort to dig deeper for the gold talent, and make sure you treat it in a way that is becoming a valuable asset.