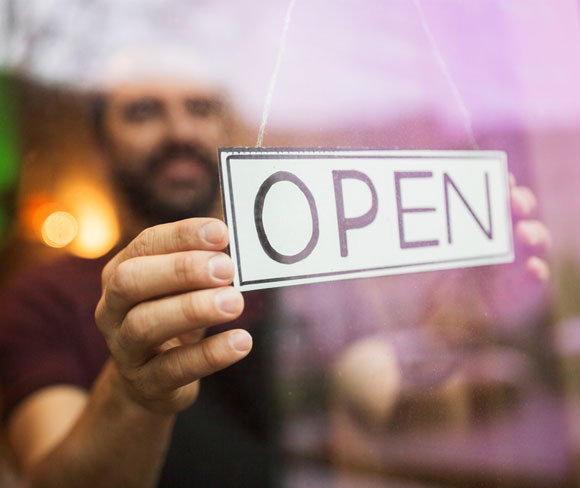 Addressing Common Questions About Getting A Small Business Loan
It takes money to make money and small business owners learn the truth quickly. Critical thinking, dedication, and skills are all necessary for converting your innovative business idea into a successfully running business but this does not happen quickly if you do not have adequate funds.
Unfortunately, most small business owners run short of savings to handle all their expenses on their own. Knowing all the loan options available to you is important for the success of your business.
Loan Sources For Small Businesses 
Although there are many loan options and lenders that offer them are available, some options may suit your business more than others. Each loan has its own set of qualifying criteria, pros, and cons.
Where To Begin?
Filing an application is the first step to obtaining funding for your business, and for that, you will have to submit various financial documents that vary based on the lender that you have chosen. Keep in mind that conventional lenders require proof of everything including your tax documents, business finances, and the collateral you own while other lenders may only ask for a few bank statements.
How To Choose A Lender?
The first option that comes to people's minds when they need financing is banks but qualifying for bank loans isn't that easy and it is one of the major downsides of the same. Banks require borrowers to have very good credit scores and financial history.
Obtaining business financing wasn't always this difficult. After the credit crisis of 2008, banks have implemented stricter loan requirements that made qualifying more difficult, especially for small business owners.
When Are Bank Loans Ideal?
If you have excellent credit and can meet the requirements of the bank, then you will be provided their small business loans that have low-interest rates that benefit the borrowers.
You want to further establish your credit history so that the next time you need financing, you may be provided a larger amount.
You do not require funds immediately. It takes 30-60 days for loans to be processed.
When does a bank loan become an unsuitable option?
If your business performance keeps fluctuating and you have had credit challenges, a bank loan may not be the best option. For getting approval, you should have an excellent credit score and credit history.
You have not formed a solid business plan. Banks demand an intricate business plan outlining your tax, business, and bank records.
You do not have valuable collateral or are not in a position to risk personal assets. Because yours is a small business, banks treat you as a credit risk and demand collateral in case you fail to repay the loan.
If your business is new or a start-up, a bank loan is not the right option because most banks require about three years of business financial data to consider a loan application.
Small Business Administration Loan
Small Business Administration is a boon to small businesses looking for financing. The SBA is a government agency that provides various loan products (not directly) that have varying sets of qualifying requirements. The loans can be used to cover the start-up costs of businesses, expand them, or maintain the cash flow to ensure their smooth operations. Instead of issuing the loans directly, the SBA connects up the borrowers to their lenders.
When Is An SBA Loan Ideal?
You have a good credit score and some collateral to pledge but couldn't qualify for a bank loan. The SBA loan programs provide financing to small businesses that couldn't secure financing through a bank loan. The loans are provided by private lenders and the SBA guarantees the loans, which means there are greater chances of getting loan approval.
You want a loan with a lower interest rate and can wait up to 90 days or more for the loan to be processed. As it is a government-backed loan, it takes some time for approval.
When Is The SBA Loan Not A Good Choice?
You require immediate financing. The application process of SBA loans is even lengthier than that of traditional bank loans and hence is not a good option for business owners who cannot wait much for financing.
Your resume needs to be worked on and your credit score is less than stellar. The SBA checks your credit score and scrutinizes your ability to manage your business to decide on the loan approval.
Credit Unions
Credit unions are similar to banks but they are nonprofits owned by their customers.
When Is A Credit Union A Good Choice?
If your business is able to meet the collateral, credit score and business plan requirements of the credit union and you are ready to become their member.
You are not in urgent need of funding and can wait for 30-60days for the loan to be processed.
When Is A Credit Union Not The Right Choice?
If you have a less than perfect personal and business credit history.
You do not have a detailed business plan outlining your product or service, marketing plan, and competition.
You do not have membership in the credit union and do not want to open a savings and checking account with the union.
Alternative Lenders
Alternative lenders follow the philosophy that established and successful businesses should not have to struggle for financing. The lenders offer various funding options that include small business loans with better flexibility and speed when compared to other sources.
When To Look For Alternative Lenders?
Your credit score is less than perfect. The small business loans offered by alternative lenders often have less stringent requirements and the application process is rather fast.
If you will be provided a great loan that can be of great help to your business, you might not mind paying a bit more interest. Although the interest rates will be slightly higher than bank loans, there is a greater chance for approval.
You need quick solutions to keep your business running. Alternative lenders make quick decisions and their loan application and approval process can be navigated with more ease.
When Alternative Lenders Are Not Good Options?
Although you are offered an easy and faster loan approval, you might not be willing to pay a bit more interest. Because of their less stringent credit requirements, alternative lenders are in fact taking a bigger risk and so they charge higher interest rates.
Conclusion
While looking for a small business loan, it is important to understand every loan product that you can choose. To know more about various business financing options, contact Building Block Capital today.