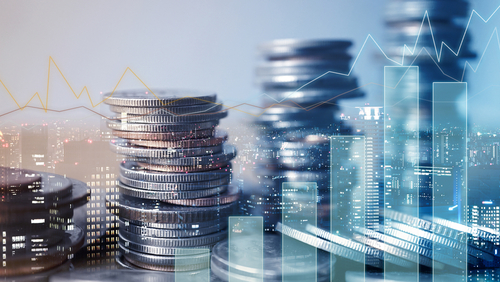 A Beginner's Guide To Merchant Cash Advance
The lifeblood of every business is capital as it cannot progress without capital. Without it, business flourishing is likely to be beyond your capacity. You may need to be able to make the next big move, but in what way can you finance this endeavor?
What if there is no access for you to a part of the future sales involving only credit card transactions? The time is now to picture precisely where your enterprise could head, and to what extent it could expand if you possessed the appropriate funds to enable it.
Cash Advances: Instant Business Financing
The fear of venturing into the long-drawn and complex loan process can make a small business owner hesitant to seek the product. A cash advance may be a perfect product for your enterprise. It is no loan but a financial arrangement formed on the basis of the enterprise's future card sales.
To What Extent Is Qualifying For An Internet-Based Merchant Cash Advance Difficult?
When it comes to this solution, lending institutions will not scrutinize the borrower's credit score, the comprehensiveness of their business plan, and how long their business has been in operation. Do you have less than an outstanding credit score? In the event you do, an MCA would be the best solution for your funding requirements. As per Entrepreneur.com, research reveals that non-bank lending options like a cash advance are the source of 75% of funds that new business holders seek.
This flexible financing solution will give you the funds required on the basis of the overall state of your enterprise. The funds advanced to you for business purposes should be repaid from a percentage of that enterprise's credit card receipts each day. If the sales are lower on a particular day, accordingly less payment will go from your merchant account. This characteristic makes it a financial arrangement that does not involve making a big payment per month.
The Right Candidate For An MCA
As per Business News Daily, enterprises having solid card sales, like restaurants, retail merchants, and other service businesses, are the ideal candidates for it. The benefits of this financial product are that it is rather easy to get, with funding receivable in some days, and is repayable from the card receipts.
How Much Business Collateral Do I Require For It?
This kind of financing does not require offering up any collateral. It is easily obtainable, plus online lenders decide whether or not to advance it to you in some business days. Thus, you can either start to expand your small business or make the necessary upgrades to it almost instantly. Consider how to utilize your capital in order to grow or make your business better. Which specific business areas do you plan on allocating the funding to? What is the amount of capital you require?
What To Think About When Applying For A Cash Advance
Daily Operations: Product development, advertisement, marketing plans, additional workers, training initiatives, attending trade fairs, and/or finding new vendors could be part of those operations, according to what form of enterprise it is. Whatever those operations involve, this is where you make a strategy to ensure that you best utilize your capital for that business's progress.
Business Equipment And Other Assets Required: You might have to raise your stock to sustain customer demand, include new computers/vehicles, buy new POS systems, or buy the essential equipment to raise production and sales. This is that element of the business plan which allows equipping your business with what it requires to help with its growth.
Business Expansion And Site Improvements: You might need additional space or upgrades to your present business location. A second business location may be starting in your name, or the present one perhaps hinders your progress and a change may be needed. Here, you should plan how to not just sustain (and present) your expected growth and expansion but also let customers better access your location.
In What Way Can You Get Advance Capital?
You should implement your plan after knowing the purpose of the capital. When looking for a means to grow/expand your enterprise, consider choosing advanced capital. It is a fast, easily obtainable solution that provides the kind of repayment plan which modifies properly to the success and sales volume of your enterprise.
It is possible to prequalify for the cash advance online by completing a brief form and delivering some bank account statements to an American funder. Prequalify today and let Building Block Capital aid your business in growth. It is simple and free to prequalify for it. As this involves soft credit inquiries, it will not adversely affect your present credit score.