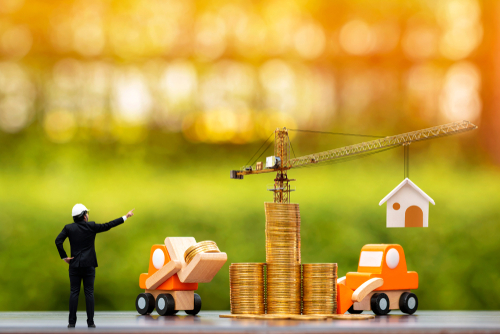 3 Ways Of Always Being A Profit-Centered Business Person
When operating a small enterprise, you can easily find yourself thinking too much about your daily life activities. Whether you schedule, fulfill orders, balance the budget, or render services, there can be no more room for something else due to overwhelming hours. This can easily cause you to mistake being busy for being productive, plus it is easier to mistake revenues for profits.
You must bear in mind that making money is your main objective as a business owner, so never be embarrassed about prioritizing making profits. Here is a list of strategies to aid you in staying focused on business profits.
Thinking About It Wisely And Reasonably
You may be doing business to positively affect and/or cause a change in other people's lives. Anyhow, not making money means that you will not go far in the business. Several business owners find it tough to be open regarding wanting to earn profits. They do not feel good about revealing that they wish to earn money and feel worse when they make much of it. Then again, it should be the purpose of operating a business. Not making the maximum money means you are not doing justice to yourself, your loved ones, and the market.
Setting The Prices Worthy Of What You Have To Offer
Become the best in your business, and feel free to establish the prices that exemplify the quality of your offering. Never allow your limiting notions about money to make you think that customers will regard your rates as silly. Being the best in the business you do means not having to be ashamed about charging accordingly for it. When you set the prices worthy of your offering, you will lure those who consider you worthy. Besides, when you set a premium price, the perception of your customers will be that you offer them top-of-the-line/best of its kind product.
Knowing Your Numbers
Have the power to know not just your business figures but also what these mean. Be involved in your bookkeeping process, and discover the numbers that are important to you. Do you know your business's profit-earning state? If yes, it could be fun to discover how far you can go profit-wise and the maximum extent you can reduce costs, as well as continuously seek indicators that could aid you in causing a noticeable change.
If you become very involved in the books, and if your chief financial officer knows it, then it would help to keep everyone honest. Always keep in mind that high production volume itself does not necessarily result in high profits. Consider percentages to stay focused.
To remain in business, plus keep being sane at a personal level, it is important for your enterprise to make profits. Growing is among the core values of restaurant groups, and it applies to loyalty, locations, awareness, revenues, and profits. These restaurant owners also like to do good deeds with the money they make for themselves, their family members, and the community. Therefore, they have no issue with regards to making money. In this regard, you should also have the same attitude as those restaurant owners.