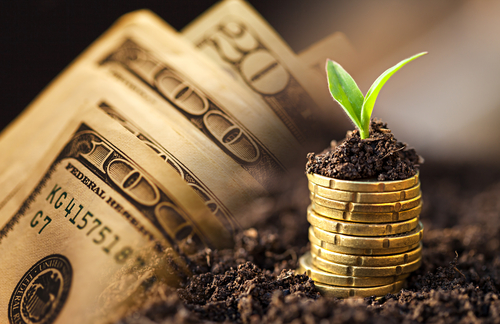 9 Ways To Save Money And Boost Your Cash Flow
If you are a small business owner, then you would know that to grow your business and turn a profit, you require cash flow. How else would you reinvest into the business and level it up? But the truth is, only a few changes can make lasting differences in terms of the big financial picture:
Review All Of The Expenses- Big And Small
Small expenses, multiple times, can rack up a big number at the end of the expense column on your profit and loss statements. This is why you need to keep an ear to the ground and have your attention to the P & L statements; tracking even the little expenses matter. You can organize your financials with the click of a button. Knowing where your money is being spent on a weekly basis can help in reducing it from pilling on by the end of the month.
Market On A Budget
Advertising and marketing are both crucial for your business and at the same time an endless pit that can drain your money with fruitless results. But dedicating a portion of your budget to marketing is key, as even if you have the best product, it can't be sold if people don't know about it.
There are frankly effective and inexpensive ways to reach out to your audience. Social media is one of them. Looking out for TV appearances on local news programs and cable advertising can make a big difference. If you know the industry well and have plenty to offer in terms of knowledge, then you can teach a class, or speak at a conference or even write articles in magazines to increase exposure.
Make Use Of The Cloud
There are many cloud applications that you can pick and choose from. Forget the need for software licenses and expensive hardware that leave your balance sheet in the red. With cloud technology, you can expect to have updated software that you can use for your business needs.
Outsource The Frivolous Stuff
Employees are considered as expenses in the P & L statement. Have only those who you need and rope in great talent that is indispensable to your business. Everything else, you can outsource rather than spending a small fortune in hiring and training new staff. Be it accounting, data entry, or customer relations- you can have it all covered with the help of outsourcing to grow your business.
Buy Supplies In Bulk
When you are purchasing office supplies, buy in bulk rather than individually to cut down on the shipping and transportation costs. Take a look at your inventory and see the items that you require on a regular basis. You can save plenty by bulk buying these.
Buy Used inventory and Equipment
Rather than buying absolutely new computer equipment and office furniture, you can save up to 60% if you were to buy used items. A nifty trick, right?
Experience Matters
Help college students gain experience and hire them as interns. Using interns can actually reduce your expenses- be it their salaries, benefits, or even office space. You are giving the student a chance to learn and gain valuable insight into the inner workings of running a business. You can't put a price tag on that.
Going Green
Turning off the lights and the computers by the time the day ends, can reduce your monthly electricity bills by a whole lot. Print on both sides of the paper, and reduce paper waste. Go digital and don't print if it is not needed. Update your mailing lists so that you are sending out unnecessary letters and saving on postage. Even air conditioning a few degrees higher can save you a lot on your bill.
Telecommuting Is An Option
This is a great way to save money. It is a way by which you can save office space and operating costs for it. Research also shows that employees who have an option to telecommute are more satisfied and are content with their positions.