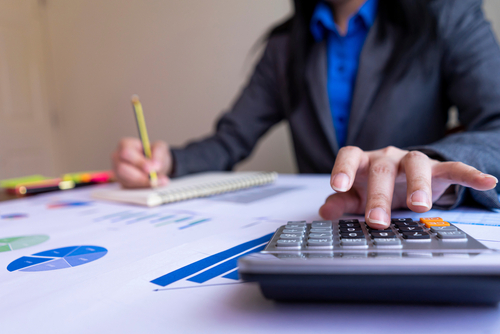 Questions You Should Ask While Selecting A Payroll Service
When you trust your payroll to a third party, you are not just handing over the control over the control of your worker's livelihoods but are also giving them access to your financial kingdom. Asking the right questions when you choose a payroll service is important to ensure that they offer secure products that can meet the demands of the company and the staff. Here are four questions you should ask potential payroll services before you select one.
What Payment And Processing Type Do You Cover?
If a payroll service is not going to process all of your company's worker-related payments, then you will have to cut some checks yourself. By splitting the payment duties, you are increasing the chances for mistakes as you will probably be left responsible for some of the work. Select a provider that has expressed willingness to issue payments to full-time, part-time, and contract staff. They should be able to accommodate all types of pay including hourly salary, bonus pay, and commission. Bonus points go to payroll services that help you in accurately tracking paid time off and deducting benefits from worker paychecks.
Do You Offer Full-Service?
All payroll services are not going to be the same. Some services use the wage and time information you provide to cut checks while others provide software to calculate pay by capturing time card information. Full-service providers handle payroll from start to the end, offering peace of mind to medium and small businesses. The features that a full-service payroll provides include:
Payments via paper checks, direct deposit, or debit card systems.
Benefits tracking, especially for paid time off (PTO) accruals for vacation and sick leave.
Deduction of insurance, healthcare, and 401 k benefits.
Payroll tax services including sending appropriate W2s and 1099s every year and filling and paying employer payroll taxes.
Reporting to allow you to review and manage your payroll.
What Security Measures Do You Take?
Security is a necessary feature as most payroll services now partially, if not fully, deal with cloud-based software environments. You and employees might share information including social security numbers, account numbers, and other personal information. The provider you have selected has to secure data and transactions with higher-level technology like 256-bit advanced encryption. Find out the password requirements for payroll systems and the ways in which you and your employees can actively work with the provider to secure information.
You should not stop with just questioning software security and access points. Your payroll information is to be stored somewhere and some providers may work with you to store that information on in-house servers but most prefer storing that information in a data center, which in most cases will be a separate provider. Find out the data center provider your payroll service is working with and the measures they take to secure your data.
Are You Offering Portal Access To Data?
One reason why companies work with a payroll service provider is to reduce the work of managing employee paychecks. If the provider you have selected is offering paycheck services but hasn't included anyway for employees to view and manage their payroll data online, you will likely get payroll questions and change requests on a daily basis. If a service provider offers portal access to you and your employees, the workers can easily view and manage their payroll data. They can change or manage benefits, request vacation pay, or print paycheck stubs to document. Find out the access granted through a service provider portal to see if the needs of your workers are met with the involvement of the provider.
By doing some homework when it comes to potential payroll service providers, you can reduce the work you will have to do later. Make an educated selection of providers to protect your employees and secure your business information.