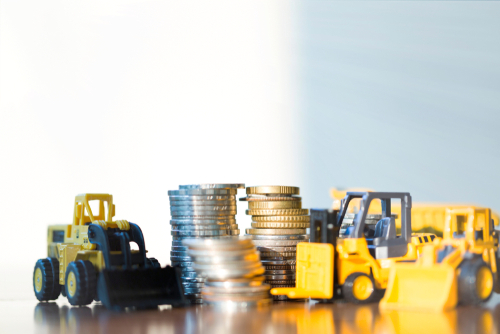 5 Pitfalls Of Computerised Book Keeping And How To Go Around It
Computerized bookkeeping systems have much to offer in terms of time-saving, better organization, and ease of accessibility. There are a few services that are devoid of drawbacks when doing business, but the same cannot be said when it comes to computerized bookkeeping. Finding your way around technology enhancements, external environments and the internal business culture is a journey with many ups and downs. But pinning what they are and what you can do to mitigate the effects can help in preventing it from happening altogether. When it comes to computerized bookkeeping there are many pitfalls which you can jump over. Here are a few:
Power Outage
Just because the storage isn't local, doesn't mean that cloud-based accounting systems are immune to power losses. Most of the computerized bookkeeping have autosave features, but they are still under the threat of a power outage hampering your accounting process.
How Can You Avoid This?
You can always make use of external storage. Modern external hard drives contain an immense amount of storage, and that can be considered as a backup function. Battery-powered laptops also offer excellent backup storage capabilities. If you are making use of cloud storage features, then it is best that you sync it with local storage as well.
The Newbie User
Computerized bookkeeping requires more than a surface-level understanding of business operations, needs, and regulations. Inexperienced accountants can find their way about computerized bookkeeping, but negligence can happen in the hands of a newbie employee who doesn't know the ropes yet. Data misuse, data loss, and even security breaches are a possibility.
How Can You Avoid This?
The solution for this is proper employee training; employees should have an understanding of the processes that go behind computerized bookkeeping. While the programs do most of the calculation, recall functions, and storage routine, the employee should know what button does what and how it all ties in together. They must be familiar with the company's culture, and internal policies. A small business's scaling up can cause a disruption to the internal processes. Employee skills include them being competent with the ins and outs of computerized bookkeeping software, for the very least.
Depending Too Much On Computerized Bookkeeping
With computerized bookkeeping being used for literally every process- especially in small businesses- the chances for things going awry increases. Modern computerized bookkeeping calculates equations that were once done by accountants. These electronically stores once-filed documents. If the computerized bookkeeping system becomes unavailable due to some reason- this can cause an incompetent workforce to accrue expenses or even damages if they are overly dependent on computerized bookkeeping technology.
How Can You Avoid This?
Most of the computerized bookkeeping system will rectify itself. However, the human element is still a factor. Although it is true that over time, we can increase our reliance on these technologies more, there is always the risk of creating an ineffective workforce.
Internal training is the need here. If every employee knows the computerized bookkeeping system's navigation, then they should be able to handle most of the pitfalls that the technology throws. Many of the systems have inter-dependent segments that make intensive understanding of the surrounding processes valuable, to say the very least.
It Is Not Sufficiently Secure
Although computerized bookkeeping systems have an advantage when it comes to physical protection, there are still jarring holes in its digital protection that could leave you wide open. Viruses are a threat and even cohesive office networks are at the risk of data loss via hacking attacks, external maliciousness, and internet spying. Every detail will be at risk including delicate information, capital, and labor- a single attack is all that is needed to destroy what is built.
How Can You Avoid It?
Hacking threats plague most businesses- big and small. You can keep your licensed antivirus software up-to-date. For the most part, small businesses are in the crosshairs of hackers and are at a greater risk of being hit. As a business expands and scales, it carries more information that can topple the balance of success and failure- hackers know this.
Accounting software must be equipped with the industry's finest safeguarding features to deter hacking attacks. You can even partner with a manual accounting system and keep hard-copies that are a deterrent to cyber-attacks. But at the same time, relying fully on physical copies of financials defeats the purpose of a computerized bookkeeping system.
Internal policies must act as the vanguard, as in the case of businesses, the accounting department focuses on analysis and financial planning, with safety taking the backseat. Internal transparency, although important, must not have a priority over safety.
The Expenses
A computerized bookkeeping system, irrespective of how well-built and safe, can still fail when businesses fail to fund them. Accounting systems are expensive- their daily operations, updates, and constant maintenance and use can sometimes place small businesses under undue pressure. Software updates and new and increased hardware costs can pull up. This can outweigh a business's fiscal flexibility.
How Can You Avoid It?
Any small business that keeps computerized bookkeeping must have an idea of the incurred expenses. Computer-assisted finance requires a keen eye for time-induced costs. Training needs, lost labor, maintenance check-ups, and loss of power all increase the expense of the business. Accounting systems, although quick and cost-effective, can increase expenses. Any delays will create losses on your end.